Next Meeting: Sat, August 15, 2020
Meeting Directions


Navigation:
20 Most Recent Documents
Search Archives
Index by date, title, author, category.
---
Features:
---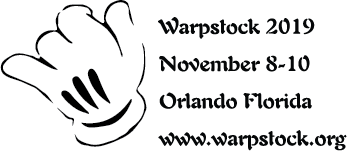 ---
SCOUG:
---

Pictures from Sept. 1999
---
The views expressed in articles on this site are those of their authors.
---


SCOUG was there!
---
Copyright 1998-2020, Southern California OS/2 User Group. ALL RIGHTS RESERVED.

SCOUG, Warp Expo West, and Warpfest are trademarks of the Southern California OS/2 User Group. OS/2, Workplace Shell, and IBM are registered trademarks of International Business Machines Corporation. All other trademarks remain the property of their respective owners.

The Southern California OS/2 User Group
P.O. Box 26904
Santa Ana, CA 92799-6904, USA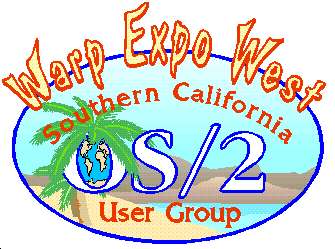 Warp Expo West
Live and Online!
Even if you can't make it to the Expo, we hope to share some of the experience with you online. We have three different experiences for you:
We have a live video feed from the exhibit floor. We will also be broadcasting some of the presentations.
Throughout the day we'll be doing IRC Chats, interviews, and online sessions. Join us!
Our best photographers are making the rounds. We'll post their pictures as they are available.
We hope you can virtually enjoy Warp Expo West!