Saturday, March 18th
9:30 AM - 1 PM
Peter needs an at utility. He found the source code, so if he brings it to the meeting we will build it for him
While doing deep R&D Peter discovered that the OS/2 Warp Server includes an AT utility. We will explain to Peter why he probably does not want to use it.
While doing yet more R&D, Peter says he discovered some more cases where his scripts will not work properly with 4OS/2. If he bring the scripts to the meeting, we will investiage why..
Peter ask for a demo of a GUI Hello World program for OS/2. We will see what we can whip together.
Last month's Blue Lion beta install crashed and burned. More accurately danis506.add aborted with a trap 3. Perhaps this month we will do better.
Room 326 of the Eastside Christian School
at the Grace Ministries Complex
1645 W Valencia Dr. in Fullerton
Click for a Yahoo map
Or check the site specific directions.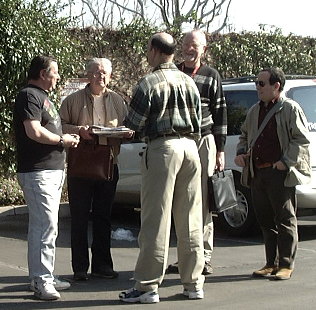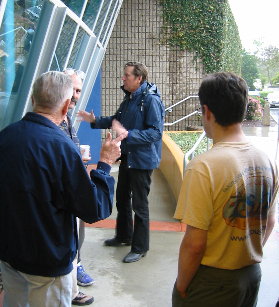 Meetings give people a chance to get together with other OS/2 users

Other Meetings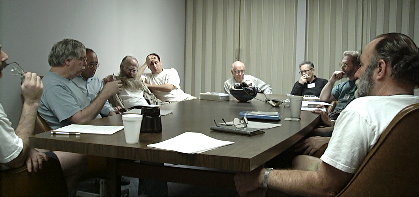 Terry Warren spent several months helping the Programming SIG
cover the basics of TCP/IP
Directions tell you how to get to the meetings.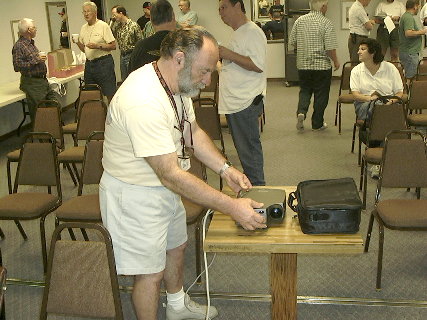 Members always want to sign-in
for the SCOUG raffle
SCOUG's CD of the Month, t-shirts, and tote bags are available at the general meetings
---
The Southern California OS/2 User Group
P.O. Box 26904
Santa Ana, CA 92799-6904, USA
Copyright 1998-2017 The Southern California OS/2 User Group. ALL RIGHTS RESERVED.
SCOUG, Warp Expo West, and Warpfest are trademarks of the Southern California OS/2 User Group. OS/2, Workplace Shell, and IBM are registered trademarks of International Business Machines Corporation. All other trademarks remain the property of their respective owners.