Saturday, September 17th
9:30 AM - 1 PM
Peter encountered some issues controlling visibility of VIO windows from his scripts. Steven and Peter did some testing and discovered yet again why CMD.EXE is called brain-dead. We did come up with some workable solutions and will share our findings.
Peter had a JFS failure on one of his backup drives. He's going to share his findings.
Peter has some exceptq questions which we might be able to answer. We might even demonstrate how to exceptq support to some of his code.
If time permits Steven is going to install Arca Noae Package Manager on the T60.
In addition to all of this fun stuff, there's going to be Q&A and other interesting activities. Bring your questions.
As almost always, there will be coffee and donuts.
We are still looking for someone to demo the Firefox Java plugin.
We are still looking for someone to demo rpm/yum.
We are always looking for interesting presentation ideas and interesting presenters.
Room 326 of the Eastside Christian School
at the Grace Ministries Complex
1645 W Valencia Dr. in Fullerton
Click for a Yahoo map
Or check the site specific directions.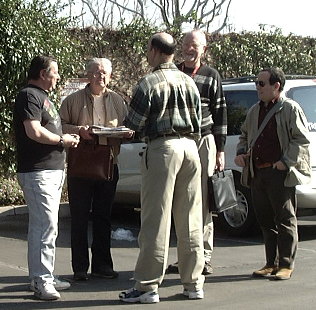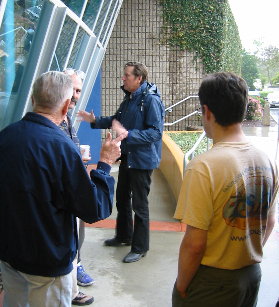 Meetings give people a chance to get together with other OS/2 users
Copyright 1998-2016 The Southern California OS/2 User Group. ALL RIGHTS RESERVED.
SCOUG, Warp Expo West, and Warpfest are trademarks of the Southern California OS/2 User Group. OS/2, Workplace Shell, and IBM are registered trademarks of International Business Machines Corporation. All other trademarks remain the property of their respective owners.