Saturday, July 16th
9:30 AM - 1 PM
Last month we installed eCS 2.1 on Peter's Lenovo T510. Everything worked, with the exception of the Centrino Advanced-N 6200 Wireless NIC. This month are going to spend some time trying to find and install a Genmac compatible driver.
Peter has continued his FAT32 R&D and is going to tells his latest puzzling findings. Steven is going to bring the source code which may allow Peter to be less puzzled.
Since we still are having problems creating a working bootable dfsee memory stick, we are going to try again this month.
Peter still owes us a show and tell for his algorithms. Maybe this month.
The Arca Noae Package Manager is available. If time permits Steven is going to install it on the T60.
In addition to all of this fun stuff, there's going to be Q&A and other interesting activities. Bring your questions.
As almost always, there will be coffee and donuts.
We are still looking for someone to demo the Firefox Java plugin.
We are still looking for someone to demo rpm/yum.
We are always looking for interesting presentation ideas and interesting presenters.
Room 326 of the Eastside Christian School
at the Grace Ministries Complex
1645 W Valencia Dr. in Fullerton
Click for a Yahoo map
Or check the site specific directions.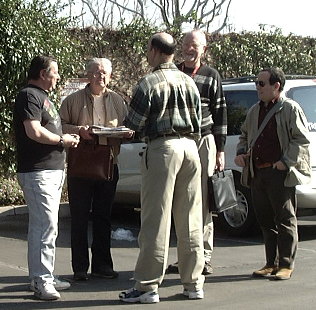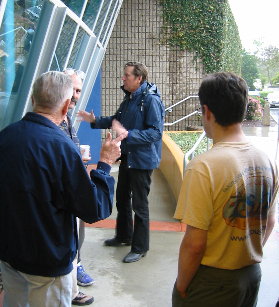 Meetings give people a chance to get together with other OS/2 users
Copyright 1998-2016 The Southern California OS/2 User Group. ALL RIGHTS RESERVED.
SCOUG, Warp Expo West, and Warpfest are trademarks of the Southern California OS/2 User Group. OS/2, Workplace Shell, and IBM are registered trademarks of International Business Machines Corporation. All other trademarks remain the property of their respective owners.