Saturday, May 21st
9:30 AM - 1 PM
Saturday May 21, 2016

Last month, Peter was going to explain more about how he implemented some of his estimating algorithms on OS/2, but we ran out of time. We are going let him continue this month.

Unknown to some of you, while analyzing our bootable dfsee memory stick problem last month, Steven blinked at the wrong time and wiped out the 1st MB of the T60's hard drive. He's going to show you how he and dfsee recovered from this unfortunate event.

Given our problems last month attempting to create a bootable dfsee memory stick we are going to try again this month.

Warpstock Cologne is scheduled for May 21st and 22nd. While Steven will not be there in person, he will have given a SNAP presentation by the time he arrives at the meeting. We can discuss this and other rumors.

In addition to all of this fun stuff, there's going to be Q&A and other interesting activities. Bring your questions.

As almost always, there will be coffee and donuts.

We are still looking for someone to demo the Firefox Java plugin.

We are still looking for someone to demo rpm/yum.

We are always looking for interesting presentation ideas and interesting presenters.

Room 326 of the Eastside Christian School
at the Grace Ministries Complex
1645 W Valencia Dr. in Fullerton
Click for a Yahoo map
Or check the site specific directions.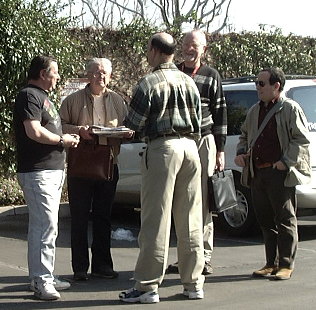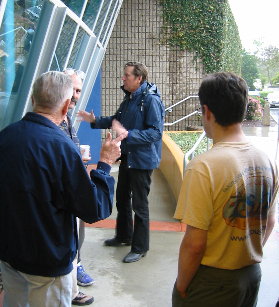 Meetings give people a chance to get together with other OS/2 users
Copyright 1998-2016 The Southern California OS/2 User Group. ALL RIGHTS RESERVED.
SCOUG, Warp Expo West, and Warpfest are trademarks of the Southern California OS/2 User Group. OS/2, Workplace Shell, and IBM are registered trademarks of International Business Machines Corporation. All other trademarks remain the property of their respective owners.